Title: Edgar Allan Poe. Date Created / Published: c1904. Medium: 1 photographic print. Summary: Portrait, head and shoulders, facing front. Reproduction Number: LC-USZ62-10610 (b&w film copy neg.)
Rights Advisory: No known restrictions on publication.
Call Number: BIOG FILE - Poe, Edgar Allan [item] c-P&P Repository: Library of Congress Prints and Photographs Division Washington, D.C. 20540 USA.
Notes: Photo of daguerreotype by W.S. Hartshorn 1848; copyright 1904 by C.T. Tatman. This record contains unverified, old data from caption card. Collections: Miscellaneous Items in High Demand.
Edgar Allan Poe was born at Boston, January 19, 1809. His parents were regular members of the company then playing at the Federal Street Theatre. His father, who was about thirty years of age, had been known in his youth at Baltimore as the son of the ardent Revolutionary patriot, David Poe, whose name he bore, and as, ostensibly, a student of law.
His friends, however, thought of him rather as a clever amateur actor and a boon companion of the Thespian Club; and after he had emigrated to Georgia, where one of his father's brothers had settled, they may have found nothing out of keeping with his affable, impulsive, and unreflecting character in the report that he had left the brown law books ranged on the shelves of his uncle's brother-in-law and gone upon the stage. Old General Poe, as the citizens called him in recognition of his Revolutionary services, was not a man to condone such an offense in his eldest born.
He was in his sixtieth year, with at least three younger children to provide for, and he let the runaway shift for himself, — a situation tediously familiar, in after years, to the young actor, who was most successful on the boards in that part of the "Wild Gallant" which he had first essayed in real life; but his father was by no means the worldly-minded, dry-hearted miser of the playwrights.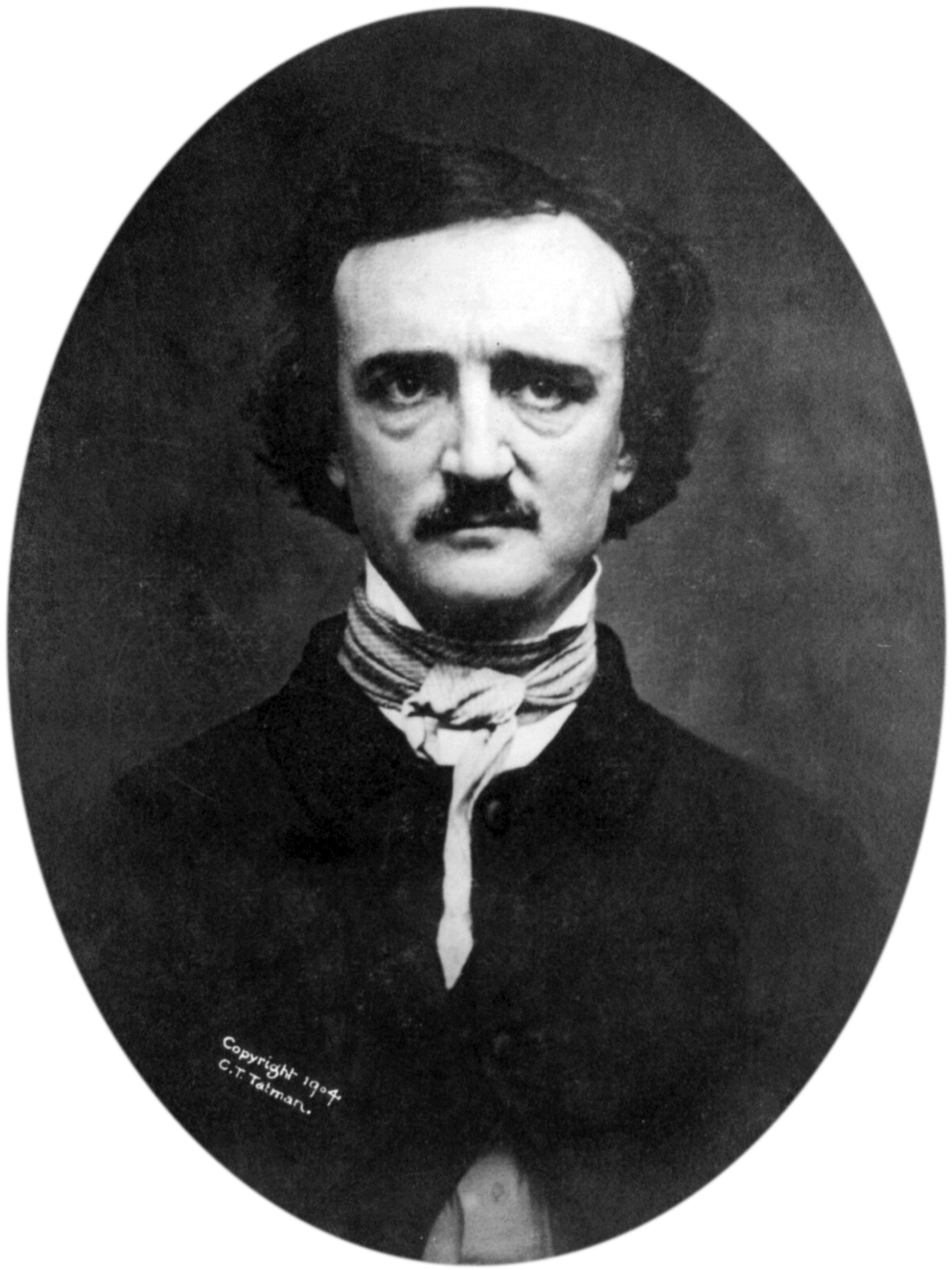 Un-edited Image:
JPEG (54kb)
||
TIFF (1.8mb)
TEXT CREDIT:
Edgar Allan Poe American men of letters
Author: George Edward Woodberry. Publisher: Houghton, Mifflin and company, 1885. Original from: the University of Michigan. Digitized: May 12, 2005. Length: 354 pages Subjects Literary Criticism › American › General Literary Criticism / American / General.
IMAGE CREDIT: This Image (or other media file) is in the public domain because its copyright has expired. This applies to the United States, where Works published prior to 1978 were copyright protected for a maximum of 75 years. See Circular 1 "COPYRIGHT BASICS" PDF from the U.S. Copyright Office. Works published before 1923 in this case c1904, are now in the public domain.
Description: derivative work somewhat retouched and with transparent background.
Author: